June 2019 Newsletter
Hoosier Action is fighting to keep people on their healthcare and to stop dangerous contamination from making us sick. We are grateful for all you do to help build a better Indiana for all! Here's what we've been doing and what's happening in the next month.
Our Save Hoosier Healthcare Rally is coming up!
Last Month
Save Hoosier Healthcare Campaign Kickoff
On May 29th, over 70 Hoosiers from four different counties joined us in at the Monroe County Public Library for our Save Hoosier Healthcare Campaign Kickoff! We partnered with Medicare for All Indiana, Mother Hubbard's Cupboard, and the Indiana Recovery Alliance for the standing room only event where we publicly launched our fight against the dangerous changes coming to Medicaid in Indiana.
Check out the coverage of the evening in the Indiana Daily Student.
As Pastor Bruce Ervin outlines in his excellent guest column published in the Bloomington Herald Times, "This is an onerous burden on families living in poverty, for whom just staying alive is hard work. Undoubtedly, people who really are working will fail to meet the filing deadline some months, resulting in the loss of their health insurance." Read all of his guest column "Upcoming Changes to HIP Are Harmful Not Helpful" here.
Feeling inspired? We encourage you to submit op-eds and letters to the editor! Email tracey@hoosieraction.org if you need any writing resources.
Johnson County EPA meeting
Our Johnson County team attended a meeting by the Environmental Protection Agency (EPA) on June 5th. The team spoke with representatives from the EPA and the Indiana Department of Environmental Management (IDEM) about the issues of toxic contamination in Franklin Indiana.


Morgan County Research Visits
Our Morgan county team has been visiting with local officials and community leaders to discuss the contamination issues in Martinsville.

Upcoming
Wednesday Work Parties
Join us every Wednesday evening in June from 6 pm-8 pm at our Monroe County office for our Save Hoosier Healthcare Dinners & Work Parties! We'll provide dinner and a brief training, followed by lots of opportunities to take action. In the coming weeks we'll make phone calls, do data entry, send text messages, make signs, and write letters to the editor together. RSVP by emailing tracey@hoosieraction.org.
Farmer's Market Tabling
We need three more volunteers to table at the Monroe County farmer's market this month. Email Michelle at admin@hoosieraction.org to volunteer.

Sunday Outreach
Join us Sundays in June from 4 pm-7 pm at the Monroe County Hoosier Action Offices to either doorknock, make turnout phone calls, or send text messages.
Support Emerging Hoosier Leaders
Leadership development is at the core of our work. We are building power by developing local leadership across our state to run and win campaigns on issues that impact their lives. Here are a few members attending a weeklong, transformational leadership training this summer. This training will teach the power and skills of community organizing, and will launch leaders into new roles and capacity within the organization.
What inspired you to step into leadership, and what do you look forward to about this training?
Monroe County
Like most people who decide to step into leadership, I did so because I was asked.
I've spent a lifetime honing skills and feel this late chapter (retirement) is the time for all of them to coalesce into a good, focused, working machine. I look to Isaiah to help me further that intention and am grateful for the opportunity.
Morgan County
I want to take on more leadership because I've never had a fair say. I came out as gay as a child, and I'm currently facing a gender identity crisis. This has meant that speaking up has always been scary for me. At this training, I hope to learn how I can use my unique experience in life as the subject of oppression for the common goals we all share.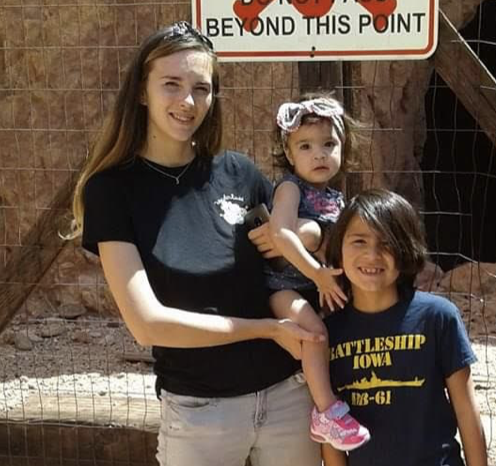 Monroe County
I want to go to week long so that I can have the tools I need to build a better future for me and my kids.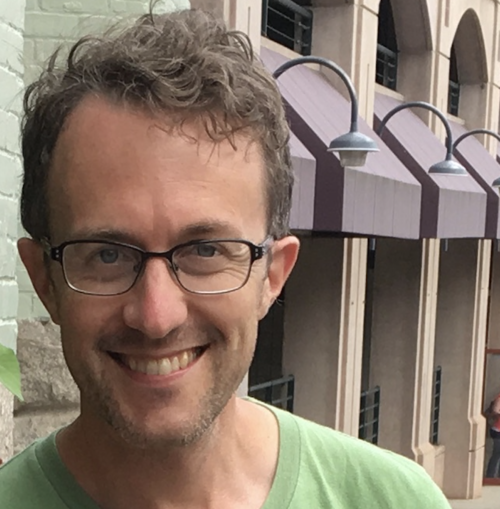 Monroe County
Indiana's been my home for seventeen years now, and my kids' home for their whole lives. I think Indiana can be a state where people take care of each other better than we do now, and Hoosier Action has for the first time given me a sense of what that would take. And now that I see the path, I feel the responsibility to walk it. It's been exciting—meeting people, hearing their appreciation for our work, and helping them find their own voice and power to make change, and I think the leadership training at Isaiah will help me get better at that.
At Hoosier Action, we invest in each other. We ask you to click here, and sponsor a member to attend this life changing training and to grow as a leader in this organization. Sponsorships range from $5-$700. Give what you can.
"Weeklong leadership training change my life. I attended the training last year, and since then I have organized candidate forums and community action forums, I knocked on hundreds of doors and built two volunteer teams that have organized rallies and spoken to dozens of community leaders. What this training does is unleash people and give them the tools to trust themselves and wield their experiences in the public arena. That's what it did for me."
- Tasha Coppinger

Upcoming Events
On July 1st, Indiana will begin a dangerous new experiment with Medicaid (HIP): unnecessary and burdensome new reporting requirements. Starting in 2020, tens of thousands of Hoosiers will lose their healthcare because of these new changes.
And while we get sicker, someone's getting richer. These new requirements are being run by companies that profit by making the system harder for Hoosiers. Insurance companies, the pharmaceutical industry, and other mega-corporations all make money by withholding care from us.
Join us on July 1st to demand that the Governor stop this cruel program before Hoosiers get hurt. We deserve a healthcare system that puts people before profit. The time is now: show up and demand that Indiana do better.
We are filling a bus in Bloomington to go to Indianapolis on July 1st! RSVP here to reserve your spot on the bus or to arrange transportation from another county. Please also use this form to let us know of any accommodations you may need at the event.

Sign our petition here or fill out a postcard by stopping by the office. We also need help collecting more postcard signatures--we want 5,000 by July 1st! Email tracey@hoosieraction.org to get some postcards for your friends and family to fill out.
Our first Chapter Meeting for Morgan and Johnson Counties is on June 29th!
For more information contact tasha@hoosieraction.org
Have you liked us on Facebook yet? Check out our Facebook page here, and help amplify our July 1st event by sharing it on your social media accounts.